Books Sale

Order Your Copy Now  (
click here)
$3.00 from every book sold from our site, will go to

DKS Faith Outreach Foundation.
Signed copy available  upon request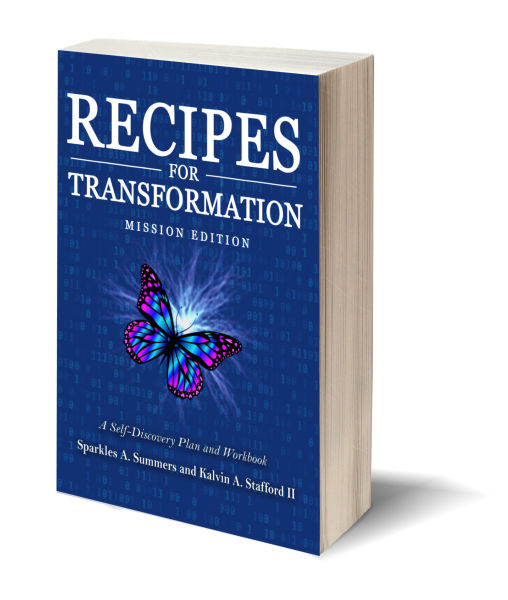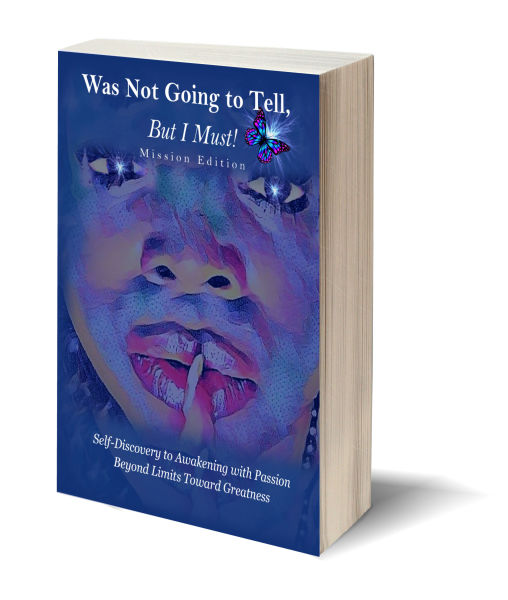 Recipes for Transformation

the companion workbook 
for

Was Not Going To Tell
$7.00 plus shipping 

50% off
Regular price 13.99
(older verison)
Was Not Going To Tell, But I Must!

the Bio Self-help companion book

for 
Recipes for Transformation


$7.00 plus shipping 

50% off
Regular Price $13.99
(older verison)
Why should you purchase our books:  Our books are for people who are tired of repeated negative cycles, feeling lost or stuck.

Do you struggle in life with the inner voice or dealing with health issues that are limiting you? Is it possible that you may have been sabotaging yourself or believe that you are not deserving or enough? You may be broken or dealing with damaging negative thoughts or past situations and do not know how to move forward. You can even be dealing with fears and failures, and it is preventing you to live a high-quality life. Do you shrink and allow others to make you feel small? Do you want a loving relationship and do not believe it is in the cards for you? Or just maybe you have been allowing others to define who you are and afraid to be the person you are meant to be! Perhaps you want a better life and not sure where to start or need answers/directions, etc... Well if you answer "yes" to any of these questions, then our books are for you. To get an extraordinary life, you must get out of comfort and familiar and do extraordinary things!

Go from broken to whole, recognizes your worth and values. Start living your dream life and dare yourself to live beyond any limits or blockage. There is Power in your God-given purpose. We love to help you live your best life ever by showing you how to break the cycle and move toward your greatness!

Take the challenge and begin reading our Recipes for Transformation (Workbook) and then read how one of the authors finished the program herself. See her journey in Was Not Going To Tell, But I Must!

We wrote these books to build your faith and use them as a tool in life to learn and become your very best self in life!

There is Power in Purpose! As you will soon recognize as you embark on your Purpose Journey.
Recipes for Transformation (workbook)

This is Forward Pressed Purpose Journey Book 1.
This is the workbook for Was Not Going to Tell, But I Must! (a Bio Self-help book 2). I felt this workbook was needed first as I wrote Was Not Going to Tell, But I Must!, to show how I went thru Forward Pressed signature Coaching Plan. I wrote this book to help you get focus and to prepare you for your transformation! So, buckler up, because your life will not be the same if you choose to accept your calling! You will also change the lives of people that are surrounding you. Some people will have to remove themselves from your life as you journey into purpose because they can not go with you!

God's plan and purpose for our life, is so much bigger than you can ever imagine. You will be doing extraordinary things and move out of your comfort zone, that you must depend on him always! God uses those with weaknesses and our past experiences accordingly to His plan and purpose. I will tell you more in this book and in the Was Not Going to Tell, But I Must!

Living with purpose is so powerful and meaningful!

There is Power in the Purpose!

Was Not Going to Tell, But I Must! (Bio/self-help)
This is Forward Pressed Purpose Journey Book 2.
Your life purpose revolves around you and is within you. You may be partially living your purpose without full awareness. Your purpose is personal and cannot be defined by others. It belongs to you, so own it! You cannot fully live your purpose until you are true to yourself and take action. Your purpose is your life's highest quality of existence. Once aware, turning back is not an option! Driven by design begins with you!As you follow my journey in this book, you will see a woman emerging from brokenness into the discovery of two loves: love of self and love of God. I no longer live with past hurts, lies, and self-abuse. I live intentionally and in my purpose.
I struggled with writing this book. Opening myself up and revealing my pain to the world is not a comfortable thing. I did not want to publish my book. I felt a desire to keep shut doors barred up but realized I must not. Something pushed me to get this book series published. It would not let me quit. I would not let me quit. I believe God wants me to tell you about Him and how He was there for me on some many occasions, so you can know He will be there for you also.
He has not saved me from death and brought me out to not share who He is and how He was always there for me. I had to make peace with the book and my life. I lost some people from my life while writing, but I will always cherish the memories shared.  I realized some people were not meant to be in my life or go where I am going. Let the shift continue!

There were so many times when these books demanded to be written:

• When I saw people hurting or wanting to hurt themselves.


• When I saw people keeping a person in a hurt state and not giving them real tools for their benefit. I saw dependency created with a focus on the problems(s) and not the solution(s).


• When I saw hurt individuals hurting other. Self-sabotaging and more...

When I saw all that, I felt compelled to help and Forward Pressed was birth.

​Books!
Behind the Scene

(click here) 
*We noticed minor errors in the final version. Overall books message is clear, good and a blessing.

- April 18, 2018.   A couple errors in books are being corrected:

Recipes for Transformation - Day 1: Our purpose comes from God, and He has a plan.

The word 'shifting' was transposed into something else. These books were meant for teen and up but because of that typo, we highly recommend Adult only.

Due to error(s), we felt it was best to liquidate these books in stock and all our in-stock books at ForwardPressed.com/book-sales has been discounted to $7.00 per book until they are all gone.

New!  Presently available is our improved and revised edition for $17.99.
Order Now!  Kindle book is now available, on Amazon  
Our books will bless you greatly! Thank you for your support!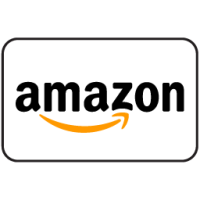 Original published version - Book Revision Notes
Authors
Sparkles A. Summers is the Founder of
Forward
Pressed.  She is a Certified Transformational Master Coach with CBT, NLP, Mindfulness, and Wellness. She spends her time as a Motivational and Purpose Coach Writer; guiding people away from darkness and encouraging transformational experiences to create pathways to success. Sparkles love educating and inspiring others to succeed and live the life of their dreams.

Kalvin A. Stafford II, CEO, and Owner
of
Forward
Pressed is presently a Chief in the U.S. Navy where he is charged with empowering and promoting a positive environment throughout his area of influence. He studied Clinical Laboratory Science and later worked as an adjunct instructor
at
George Washington University and the Defense Health Agency. He is currently pursuing a Master of Arts in Community Counseling with a desire to continue his efforts in empowering positive growth in his community. He currently serves as a board member and logistics manager for an urban youth
developmental
program that covers the southeastern Virginia region and aboard.
Copyright by Authors and Forward Pressed

Editor/Writer Coach - Andrew Hiller                   

Foreword by Troy Spry               

Word by Minister Mark Odle

Formatting and Press - The Lael Agency                 

Publishing and Cover - DKS Faith Outreach 

                                  Cover Enhanced by DKS Faith Outreach and Demi Bernice